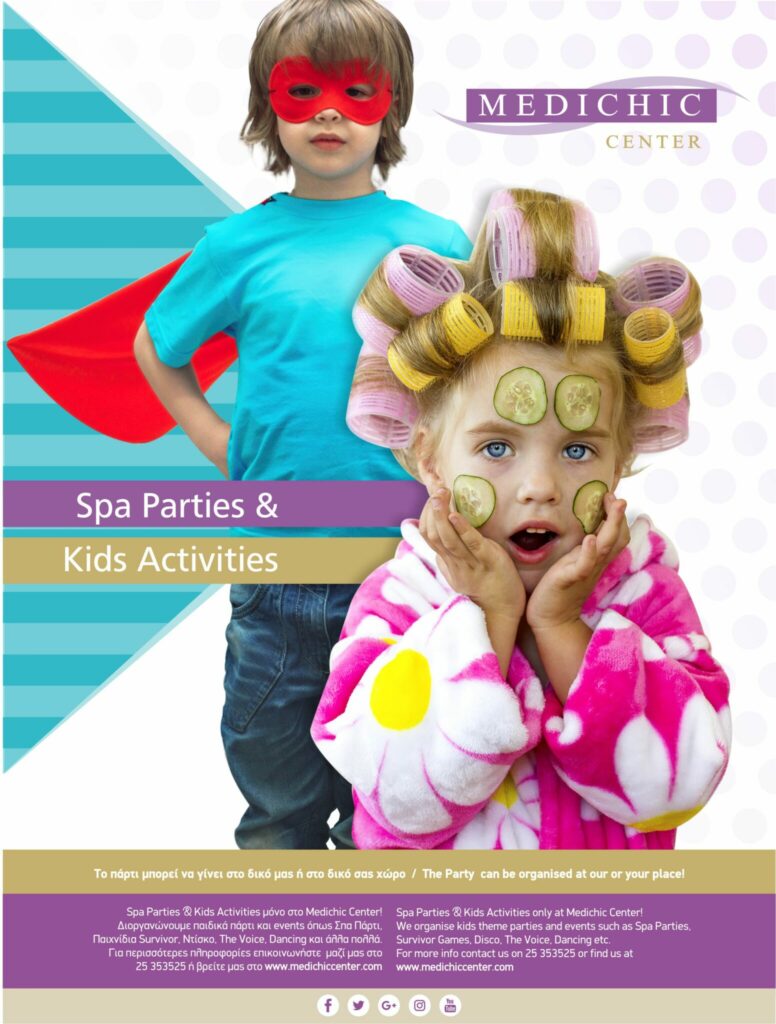 MEDICHIC CENTER is the biggest Center of Beauty and Wellness spanning 500 sq.m. in Cyprus!
Our facilities are located in a central spot at Lemesos, with very easy access on our place!
Our services are provided in a very beautiful, welcoming environment
There are strict standards of health and safety
We have experienced, smiling, upbeat staff more than willing to entertain and amuse your children and their friends
Affordable prices
Today is an important day for you and your little princes and princesses, so it must be a day you will never forget
You did well in choosing our Company, we will organize a surely unforgettable party for your child and his/her friends
You just have to put on your prettiest smile and leave the rest to us!
The spa party includes:
Face and eye therapy
Hairstyles
Manicure
Make-up
Catwalk and other entertaining games!
*Food and a celebratory cake of your preference are included!
* We can organize several kinds of events, parties like Survivor Games, Disco, The Voice, Dancing and many more!!!