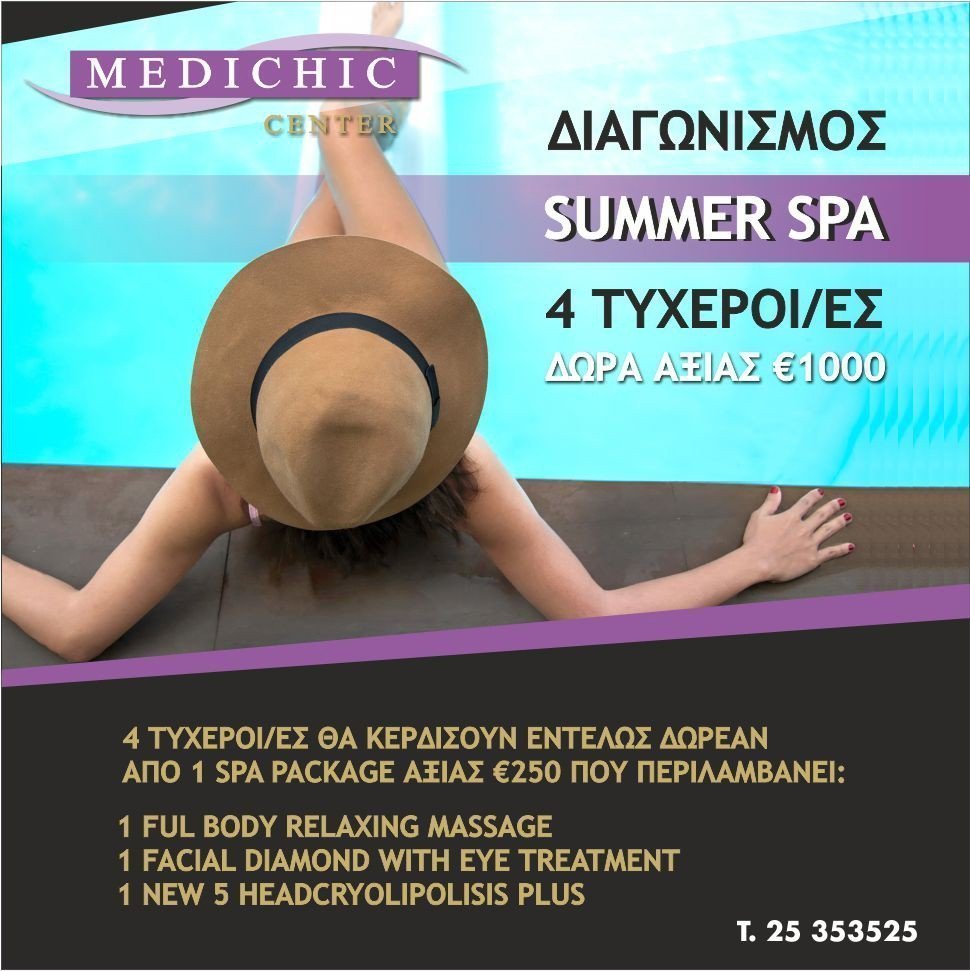 02 Jun

Καλοκαιρινός διαγωνισμός

Καλοκαιρινός διαγωνισμός από το κορυφαίο κέντρο ομορφιάς, αξίας 1000 ευρώ!
4 τυχεροί/ές θα κερδίσουν εντελώς δωρεάν από 1 Spa Package αξίας 250 ευρώ το καθένα που περιλαμβάνει:

1 Full Body Relaxing Massage
1 Facial Diamond with Eye Treatment
1 New 5 HeadCryolipolisis Plus

Για να λάβεις μέρος στον διαγωνισμό ακολούθησε τα πιο κάτω βήματα:
Follow @medichiccenter
Like the Photo
Tag όσους φίλους/ες θέλετε στα comments και κερδίστε ένα από τα πιο πάνω δώρα
Ο διαγωνισμός λήγει στις 30/6/2021!!!
Καλή επιτυχία σε όλους!